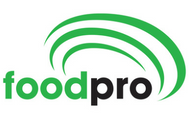 See you in the FoodPro during 5-8 July, 2020 in Australia.
our stand: XM-3.
Every three years, the greatest minds in the food and beverage world gather at foodpro.
The technology and innovations seen here shape the future of food processing and packaging, and how it impacts the world around us.
The next few years will define our future – both environmentally and economically. And the food industry has a huge role to play.
Don't miss your chance to be a part of the food revolution.